Pu'er
Dark Star, Limited Edition Ripe Blend
Turn on your kettle… and leave it on! Our limited edition Dark Star ripe pu'er blend is gonna give you some good lovin', steep after steep. Gratefully blended with six different ripened leaves from 2011, 2012 and 2016, you'll be sittin' on top of the world after a session with this.
Rich and round with light hints of cocoa and a little brown sugar, Dark Star is lovely to look upon, heaven to sip. Discover the wonders of nature with this all organic blend, inspired by the good ol' Grateful Dead. Well-balanced, creamy and without overbearing earthiness or post-fermentation notes.
Make your cup a grateful cup and get back truckin' on!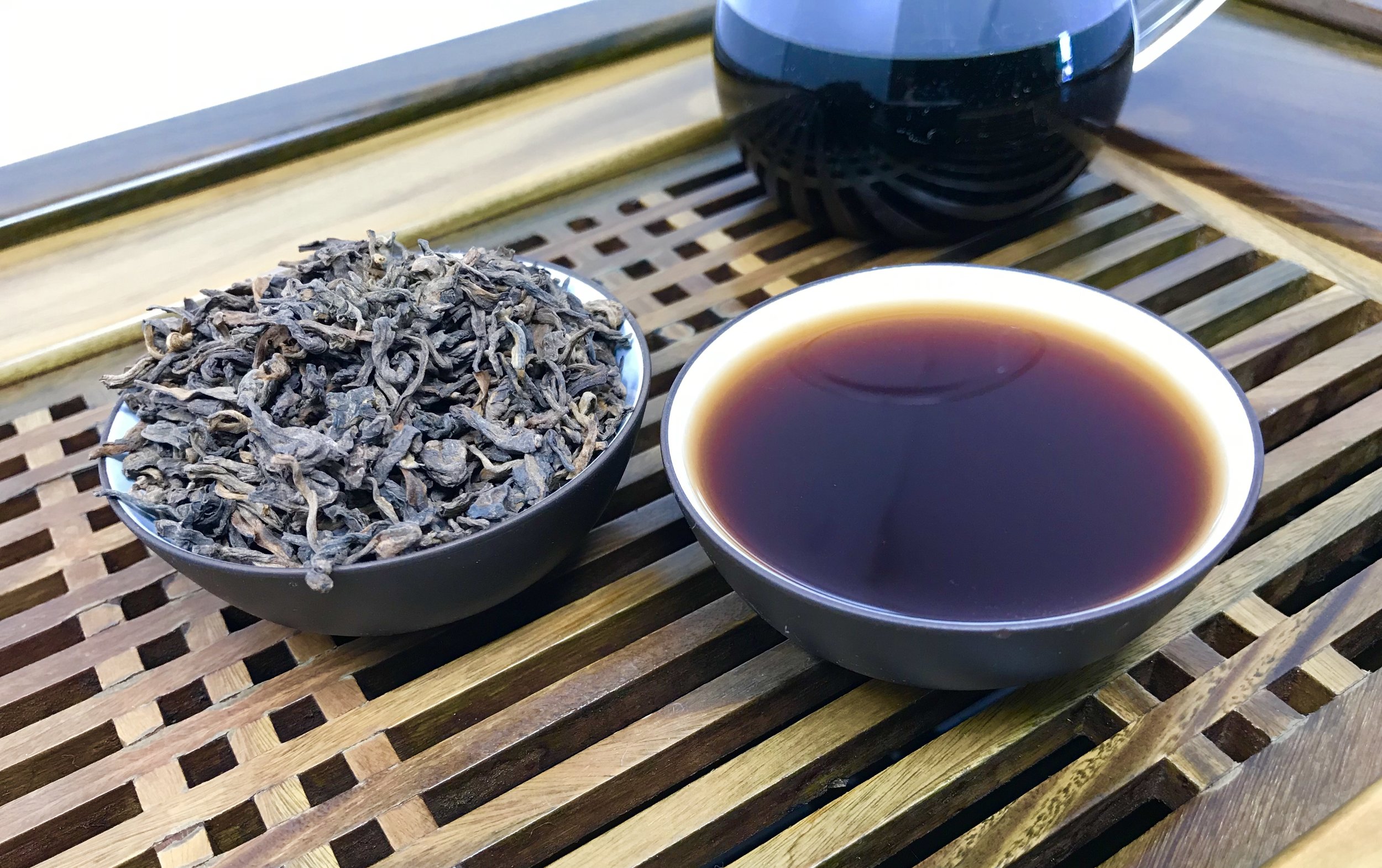 Additional Info
When brewing this tea, we recommend doing one or two "rinses" of the leaf with water at rolling boil. The rinses should be short, 5 or 10 seconds. The rinse warms your brewing vessel and primes the leaf, readying it for best flavor extraction. You may let the leaf rest for a minute or two, if desired, prior to your first steep. Shorter steeps for soft and light tea, longer for darker, earthier cup.