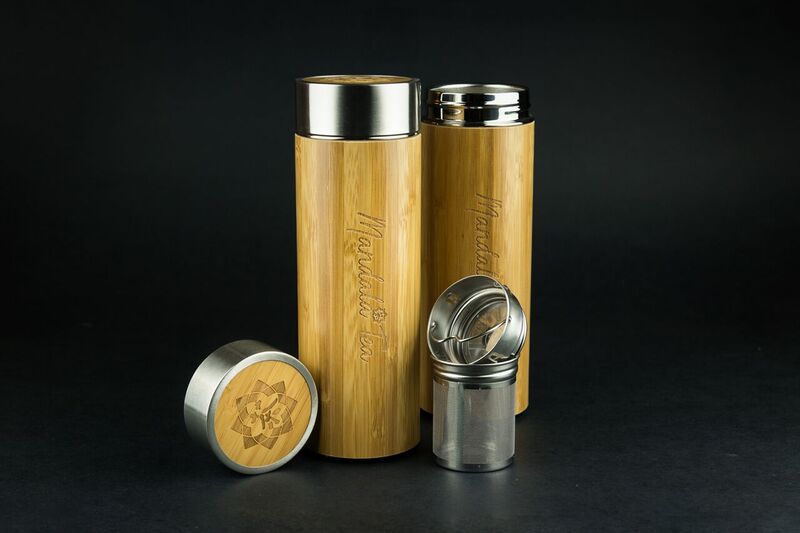 Gift Ideas
Stainless Steel Tea Tumbler
We are quite excited about this 11 oz stainless steel tea tumbler! An elegant design which offers a two-piece strainer system, allowing for two ways to brew. This is a variation on the all-glass thermoses we sell.
Using just the top strainer, you may work your leaf "grandpa style" with the leaf below the strainer, thus preventing leaf from getting into your mouth. Using the strainer basket, you place the leaf within it, pour in hot water and allow to steep as you would in a teapot. Remove the strainer basket and enjoy your freshly brewed tea. When you're ready for the next steep, pop the basket back into the tumbler, add more hot water and you're good to go!
The capacity of this tea tumbler is 11 ounces. Our manufacturer uses high quality stainless steel that does not alter the tea flavor and the thermos is capable of keeping tea hot for quite a while.