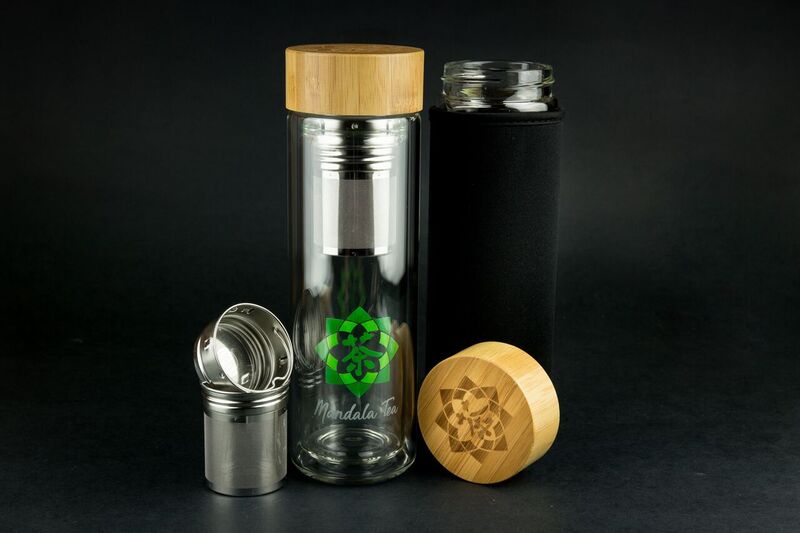 Gift Ideas
sale
Tea Tumbler w/2-Piece Strainer and Sleeve
With this groovy piece of tea gear, you can enjoy tea all day while avoiding multiple steps of straining or needing many different tools. You will increase the amount of tea that you drink each day which also increases the health benefits you receive including hydration and electrolyte balancing. All with great style and little hassle!
Constructed of double-walled glass, it is not hot to the touch even after boiling water is poured into it. The small holds 11 ounces and large unit brews 14 ounces. Each tea glass comes with a black neoprene sleeve and 2-way stainless filter and brew basket!
Choose from 11 or 14 oz generic models or the 14 oz Mandala exclusive (with logo and etched lid) in drop down menu.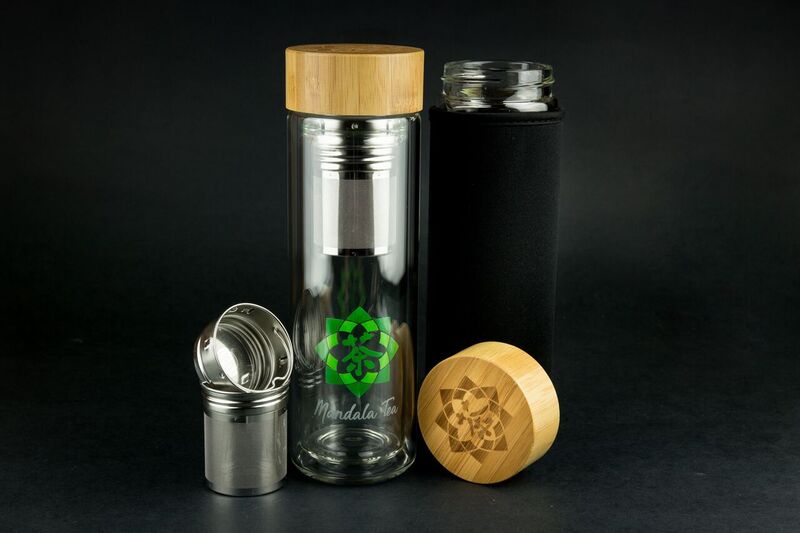 Additional Info
Utilize this gem one of two ways: 1) Use just the flat strainer and keep the leaf steeping in water while you sip (affectionately referred to in China as "grandpa style"), adding more hot water as desired. 2) Place your leaf in the strainer basket, gently screw it onto the flat strainer and insert into glass thermos. Add hot water and steep to your strength and remove strainer. Fresh, hot tea, made the way you want it. Drink the tea and reinsert strainer for subsequent infusions.
Please do not immerse bamboo lid in water. Simply remove inner gasket and wash inside of lid by hand. Keep the glass and strainer looking brand new with our exclusive Smart Soak Tea Stain Dissolver!